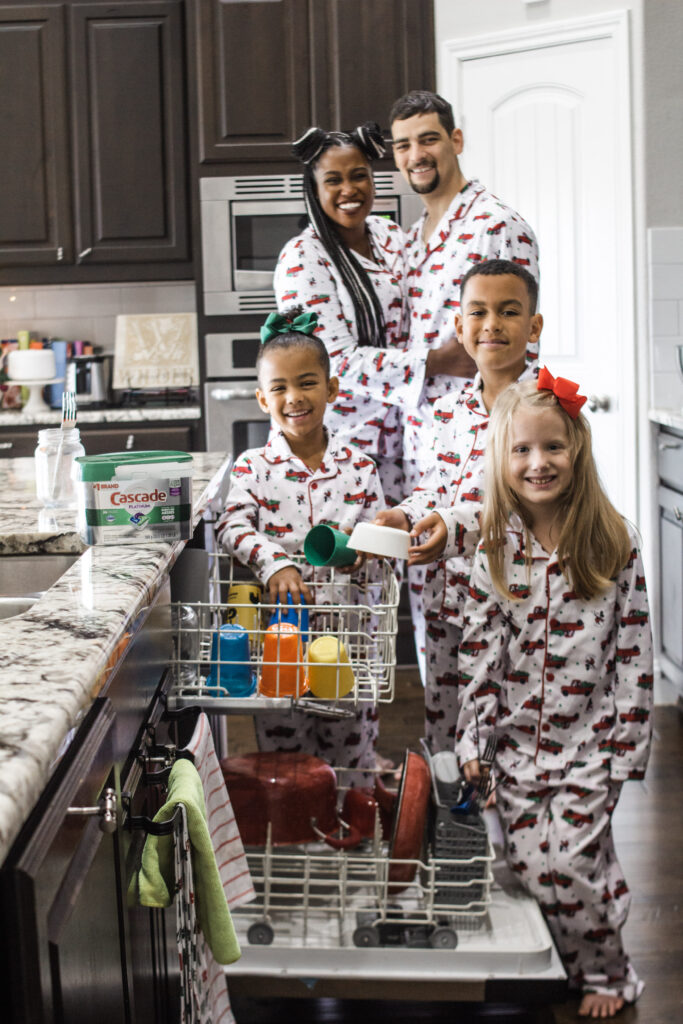 Holiday cleanup is the worst! Amiright? You spend weeks going over the menu, all day grocery shopping, hours in the kitchen cooking, to finally sit down to eat and then realize you have a sink full of dishes! Every single time. That's why this holiday season I've been using Cascade Platinum to help making the holiday cleanup easier.
As a child my parents never used the dishwasher, I honestly grew up thinking it was a fancy drying rack. My parents did not use a dishwasher, they thought that I wasted water which would run up their water bill. It wasn't until I was in college I used my first dishwasher and you wouldn't believe how excited I was to use it the correct way. Then when I became a mother the dishwasher became a lifesaver!
Do dishwashers save water? Of course I thought about my water bill every single time I used my dishwasher but I was a new mom and I couldn't stand at the sink for hours. Except I never saw a spike in our water bill, even on those few occasions where we ran the dishwasher twice. Thats because standing at my sink running when hand washing dishes uses 4 gallons of water every 2 minutes, while a dishwasher uses less than 4 gallons of water in an ENTIRE cycle! I've saved over a 100 gallons of water of week by switching to run my dishwasher every night.
Using Cascade Platinum has not helped me saved so much water but helped me save time in two ways. I am not just running my dishwasher every night but I've been skipping the pre-rinsing too! This was a big one for me since I really didn't think I could actually get clean dishes if I didn't pre-rinse before running the dishwasher. Drue would constantly remind me that the point of using a dishwasher was so that I didn't have to pre-rinse. For one time and one time only I am going to admit that Drue was right! There was no pre-rinsing needed and realizing this not only saved me time but allowed the kids to help out too! The kids are able to load the dishwasher themselves while I add the Cascade Platinum action pac!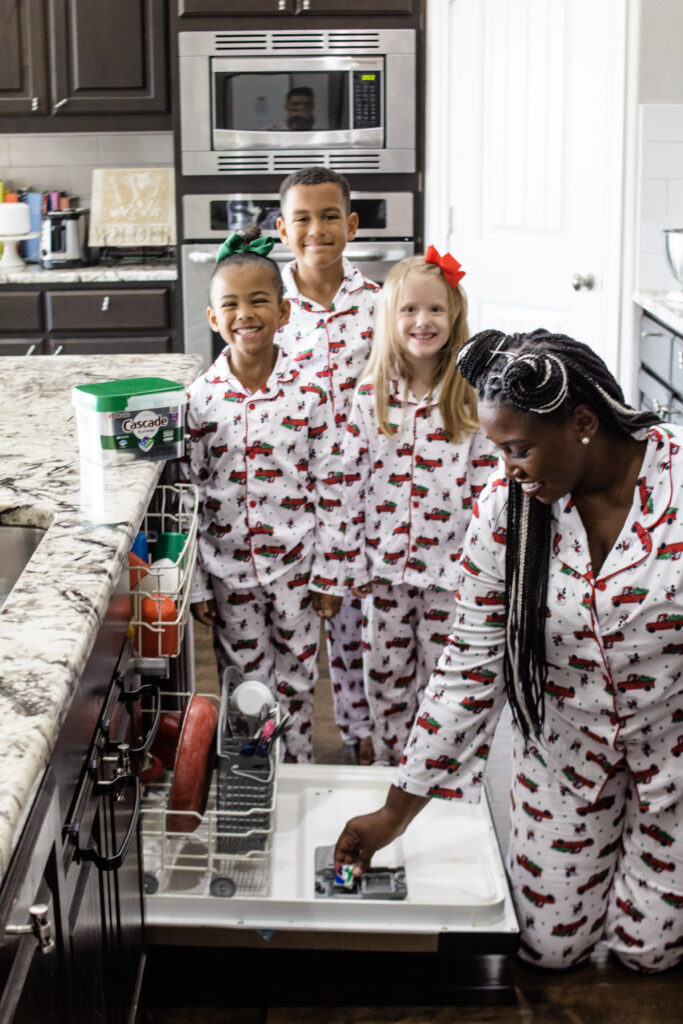 Making the switch to Cascade Platnium has made my time in the kitchen so much easier! I have been saving not only time but water as well that means a lot to me. Plus I don't get funny looks from Drue which in my books is a win win!
Cascade Platinum wants to help you save water while making the cleanup easier. They are partnering to giveaway 100 dishwashers and a year's supply of Cascade Platinum, which can help you save over 5 million gallons of water over the average 10 year lifespan of the dishwasher. Head over to www.cascadedoiteverynight.com to enter!
(Visited 2,065 times, 1 visits today)