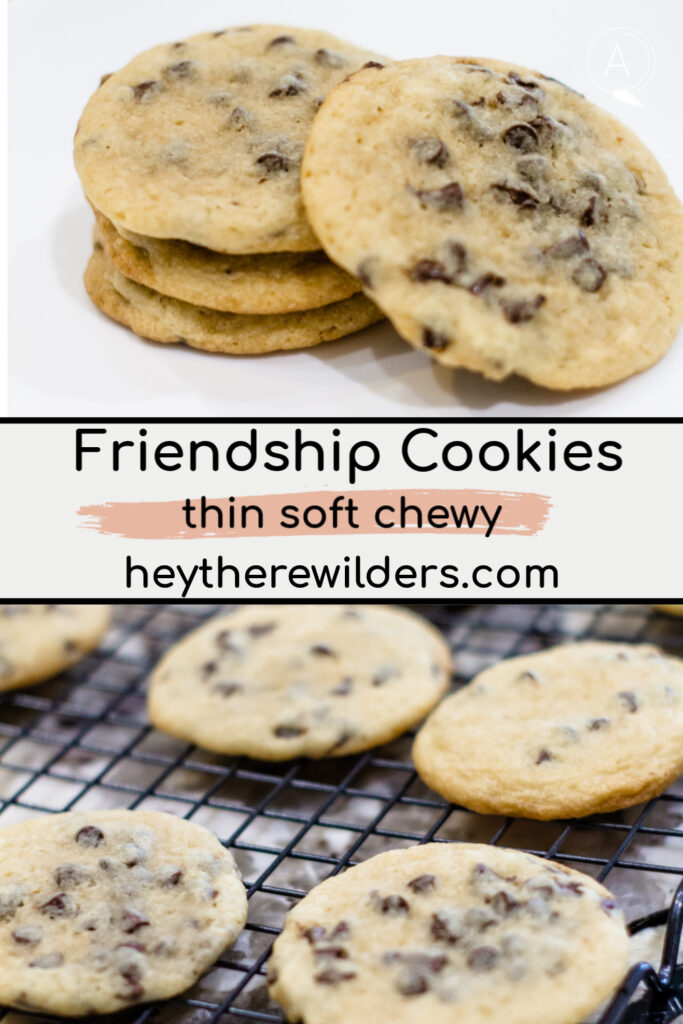 These make the best thin chewy chocolate chip cookies. I call these friendship cookies because it makes such a huge batch. You can half the recipe if you want or better yet share some with your neighbor!
INGREDIENTS
2 cup 1/4 cup all purpose flour
1 teaspoon baking soda
1 teaspoon salt
2 sticks unsalted butter at room temperature
3/4 cup granulated sugar
3/4 cup dark brown sugar
1 teaspoon vanilla
2 large eggs
2 1/4 cups MINI semi-sweet chocolate chips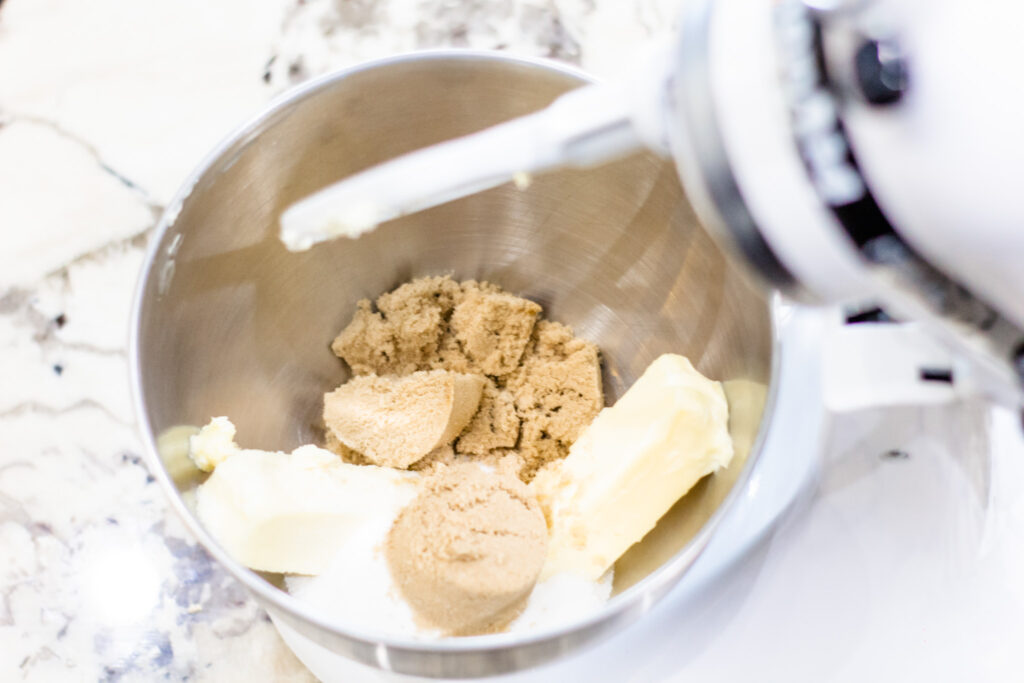 TIPS FOR THE BEST LOOKING COOKIES
You know how they say if it ain't broke, don't fix it? As much as i love my silicone baking mats, i personally feel that parchment paper work best when making these cookies. Let me know in the comments if you feel differently. I also use a cookie scoop to get all my cookies to look uniform and be the same size. Definitely invest in one.
The reason why this recipe calls for mini chocolate chips cookies is because I noticed the cookies spread a lot less with them. I'm sure if you were to use regular chocolate chips and stick the dough in the fridge for 2 hours before baking it would spread a lot less.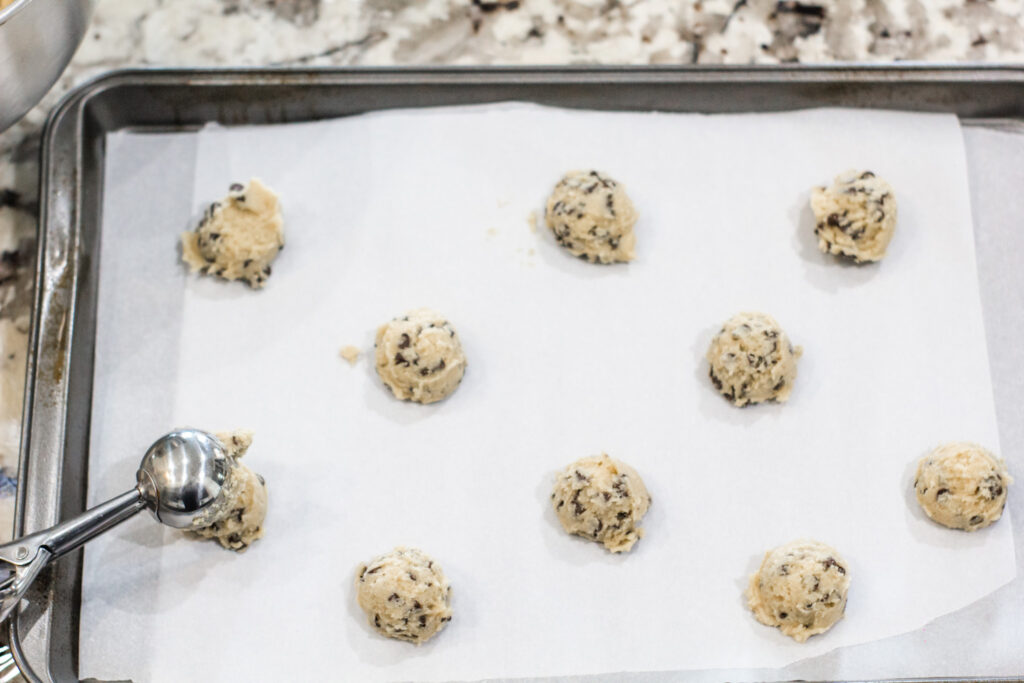 DIRECTIONS
Preheat oven to 350 degrees. Line baking sheets with nonstick baking mats or parchment paper.
In a medium bowl combine the flour, baking soda and salt.
In the electric mixer bowl beat the butter, granulated sugar and brown sugar until creamy for exactly 2 minutes. Add the egg and vanilla, combine well. Gradually beat in the flour mixture, one cup at a time.
Stir in the chocolate chips. Scoop 1 1/2 tablespoon sized balls and place onto prepared baking sheets.
Bake for 10 minutes or until golden brown. Allow cookies to cool for 2 minutes before transferring to wire racks to cool completely.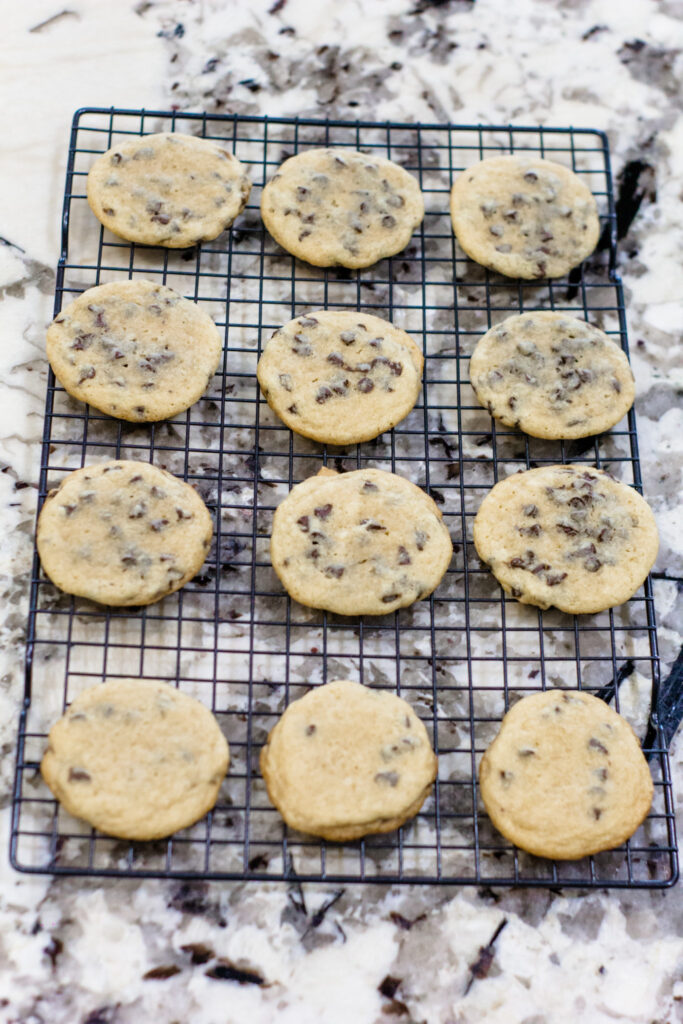 (Visited 1,211 times, 2 visits today)